What we do
Our niche is providing "Yummie Fountains", and we bring the best!
Entertain your guests with a variety of savory sauce cascading from professional size fountains. For a divine dessert bar, choose between the traditional Gluten Free and Kosher Belgian White, Milk, Dark Chocolate or Organic Chocolate (USDA Organic); accompanying the chocolate choose from a variety of delicious dippings for your guests to enjoy. We don't add oil to our chocolate. Also have your guests snack on fun finger foods like carrots and celery sticks to dip in our savory ranch sauce; or indulge in mouthwatering wings smothered with barbecue sauce. Get creative with our cheese and chamoy sauce fountains choices too!
Who may enjoy these fun fountains? Just about anyone will! We cater to many different events; such as weddings, Bar Mitzvah, Bat Mitzvah, Sweet sixteen, Quinceaneras, birthdays, corporate events, private events, networking, fundraisers, holidays and much more! There is no limit to where and when to have a tasty fountain for your guests.
We are based in Oceanside, California and cater to San Diego County, Riverside County and Orange County. But if you are in any other county, and is interested in having a Yummie Fountain, contact us and we can make arrangements to travel the extra mile. Kick it up a notch with a tasty treat and professionalism from the number one fountain company, Yummie Fountains!
What our customers say
Thank you Rita! Your yummie fountain was a HUGE hit at our special Mary Kay holiday event!
Carol B.
As I approached the Oceanside Chamber of Commerce's meeting room, I was first greeted by a most intoxicating aroma of chocolate! Then, I saw the amazing Yummy Fountain display. Not only were the treats delicious, but the display was absolutely beautiful.  I can't wait until Yummy Fountains caters my company's holiday parties!  Yummy Fountains provides a fun, delicious activity as well as a wonderful memory!
Terri C.
Rita, just wanted to say once again thank you for the wonderful event you held for us at the office. You and your staff were very attentive in helping our staff have fun dipping all those wonderful goodies that seemed to be never ending!! It was such a hit the staff still talks about it & ask if we can do it again!! Thank you again for your fantastic service and such a fun experience!!!
Cathy O.
We have had the opportunity to use Yummie Fountains for several of our events, and have been impressed with their services. The high quality of their food, the classy presentation and their amazing customer service helped us create memorable events for our guests. I would highly recommend Yummie Fountains for business or personal events, as they truly deliver on what they promise.
Oceanside Chamber of Commerce
I have had the pleasure of trying the delicious chocolate fountains from Yummie fountains at an event recently. The owner, Rita, was very friendly and personable. There was always a constant supply of fresh fruits and other goodies to dip. The chocolate is Belgian chocolate and you can taste the difference. The set up of everything was very elegant. The chocolate fountains would be perfect for weddings or any event! I would definitely have Yummie fountains again. I would love to try the white chocolate next time!
Cyna M.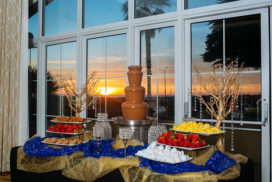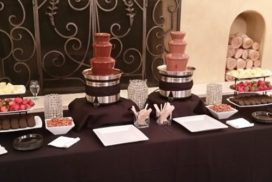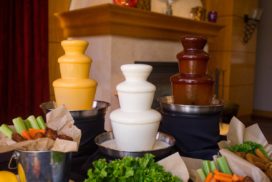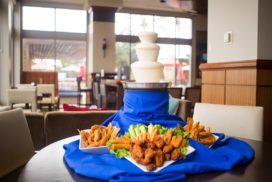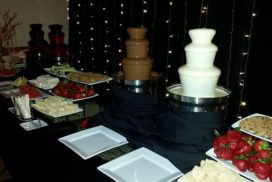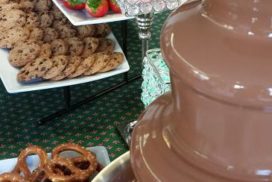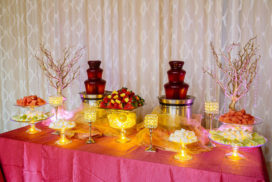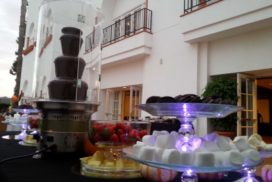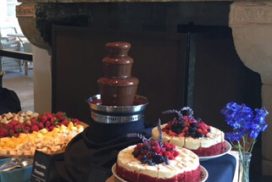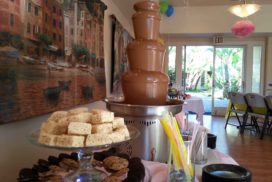 Yummie Fountains has the following certifications
D-U-N-S #080454497   |    SB(Micro) #2003821   |   WMBE #16001074
---